Injured During Active Military Service? We Can Help.
We want to hear your story. Contact us today.
Contact Us
A FREE consultation is as easy as:
1
Call, chat, or request a call back.
2
Share your story with a highly
trained representative.
3
Receive FREE personalized advice.
We've helped disabled veterans from all eras and with all conditions.
If you've suffered from the following:
Unreported military sexual trauma
Musculoskeletal conditions
Hearing loss and tinnitus
Traumatic brain injury (TBI)
Gulf War syndrome and Gulf War presumptive conditions
Agent Orange-related conditions
Diabetes
Respiratory Conditions
Cancer
Sleep Apnea
Foot conditions
Gastrointestinal conditions
or other active military injuries
We want to hear your story. There's no fee unless we win.
Free Case Review
We represent veterans like you every day.
Types of Benefits American Veterans Can Receive
VA Disabillity Compensation
United States Veterans with service-connected disabilities are eligible for disability compensation through the Veterans Administration (VA). This includes both primary and secondary injuries and illnesses.
Primary Service-Connected Disability is an illness or injury developed during or aggravated during active-duty military service. Ex. difficulty walking due to broken ankle sustained during military service.
Secondary Service-Connected Disability is an injury or illness that develops due to a primary service-connected condition. Ex. hip issue due to challenges walking because of broken ankle sustained during military service.
Dependency and Indemnity Compensation
Dependency and Indemnity Compensation can benefit veterans and their families. If a veteran is killed in active duty or inactive duty training, a surviving spouse, children, and/or parents may receive benefits from the department of veteran affairs.
Special Monthly Compensation
Retired and inactive veterans who sustained injuries that disable them from returning to civilian work may be eligible to receive Special Monthly Compensation. This helps veterans obtain work that takes their disability into account, or compensates veterans financially if it is determined they can no longer work as they did prior to their military service.
Claims Based on Special Circumstances
Disabled veterans may be eligible for specific health care services such as dental or doctors' care, hospitalization coverage, clothing allowance, and other necessary services or goods.
We want to hear your story.

There's no fee unless we win.
A passion for justice. The experience to win.
We'll fight for the compensation you deserve.
$510M+
Recovered for injured & disabled clients
$1.5m+
Reinvested into our local community
A team of specialists serves each client
The Deuterman Law Group is a team of attorneys, paralegals, and staff forming a circle of expertise and support—with you at its center.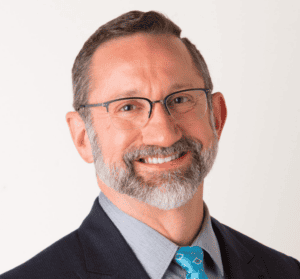 The Team Approach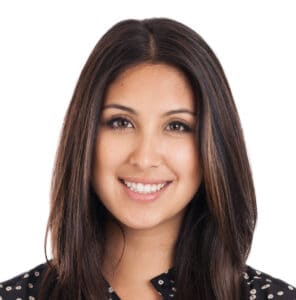 Your Attorney
Paralegal
Legal Assistant
Intake Specialist
Our VA Disability attorneys will make sure you get the compensation you deserve.
We Handle VA Disability Cases Nationwide
Veterans Disability
Frequently Asked Questions
There is no statute of limitations on VA benefits. Whether you're a Vietnam or Gulf War veteran or recently returned from a tour of duty in Afghanistan, you may apply for and receive VA benefits for any service-connected injury, disease, or disability.
If you've applied and been denied, you need to meet a few appeal deadlines. Otherwise, you'll have to start the process over again. Our team will ensure you don't miss any important filing deadlines that could further delay your claim.
No matter where you live in North Carolina, your Veterans Disability claim will be processed through the regional Veterans Administration office in Winston-Salem. If your case goes to a hearing, it will most likely be heard in Winston-Salem.
By working with the Deuterman Law Group, you will be working with a local, experienced, VA disability attorney.
Absolutely! Thanks to increased awareness, veterans suffering from post-traumatic stress disorder are finally getting access to the medical treatment and benefits they are entitled to.
The Deuterman law firm has helped many clients living with PTSD secure benefits. These cases are becoming an increasing part of our practice, and the VA is taking a more active role in identifying and addressing PTSD.
However, that doesn't mean that it's easy to have a PTSD disability claim approved, especially if you don't have an attorney representing you. The VA has very particular rules about these types of claims.
Every VA disability case is different, and this is especially true with PTSD cases.
We understand the depth of the impact PTSD can have on a veteran's life and relationships. We understand PTSD is a very personal and private matter. We do everything we can to protect veterans' privacy and dignity while making the case for disability benefits.
We work on a contingency basis.
That means we don't collect a fee unless we win your case. While most people are used to attorneys charging at least a third for the work they do in a case, in VA Disability benefits cases, the fee is only 20 percent of past-due benefits. And the VA reviews our fee before we can collect it, approving it based on the work performed in the case.
Let's talk about your story.
For immediate assistance, call us toll free at 866-373-1130 or enter your info below. We'll be in touch.
"*" indicates required fields